Hello!!! Thank you so much for stopping at Heart and Hearth Crafting today! I'm so happy you're here!
If you're interested in making your own handmade rag heart wreaths then you're in the right place. Keep on reading and you will find everything you need to create this Valentines Wreath as well as all my best tips and tricks to make it fun and enjoyable.
---
Making Your Own Handmade Rag Heart Wreath
Making your own handmade Wreaths is a fun and relaxing (if addictive!!) hobby that will allow you to make truly personalised gifts for your family and friends. You don't need any fancy equipment or materials to get started. Don't get me wrong you'll want ALL THE THINGS but you can start enjoying crafting without spending too much. I love impressing my neighbours with unique handmade seasonal Wreaths that really make my front door stand out.
---
Crafting Supplies You'll Need
For this super simple craft project all you'll need is a heart shaped wreath base and some red fabric. Any fabric will do.
You'll also need some way to cut the fabric into strips. I'm using a rotary cutter and ruler. But you could also use dressmaking scissors or even just a normal pair of sharp scissors.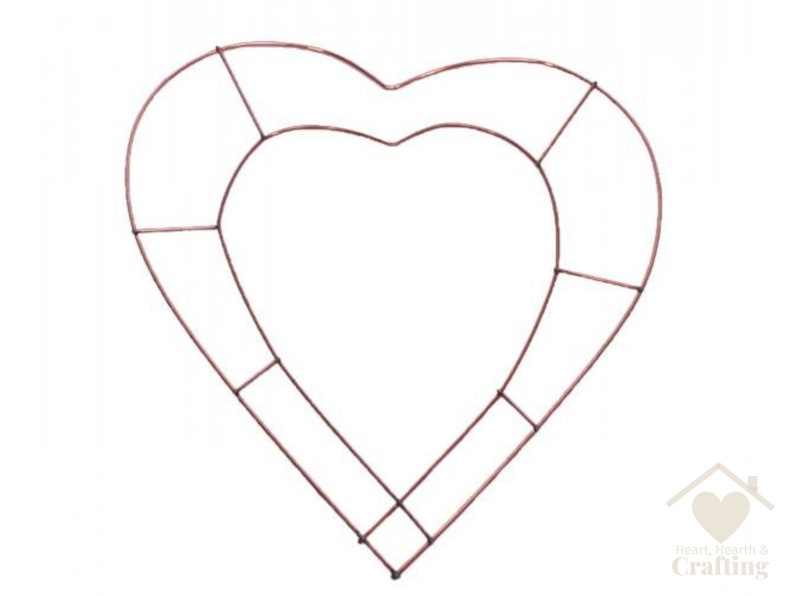 ---
Step 1: Cutting the Fabric Strips
Cut your fabric into strips about an inch wide. I used about a metre of fabric for this wreath.
---
Step 2: Tying the Knots
You can tie a knot right? Then you can make this rag wreath. It's that easy. You just tie the strips of fabric onto the wreath base.
---
Step 3: And Repeat
Keep going, adding more and more strips of fabric. You'll need to bunch them up as you go.
---
Step 4: Keep Going!
Keep adding more and more strips until you can't possibly fit anymore onto your wreath base.
And that's all there is to it!
Get your own Heart Wreath Frame from my Etsy shop and get started making your own rag heart wreath in time for Valentines.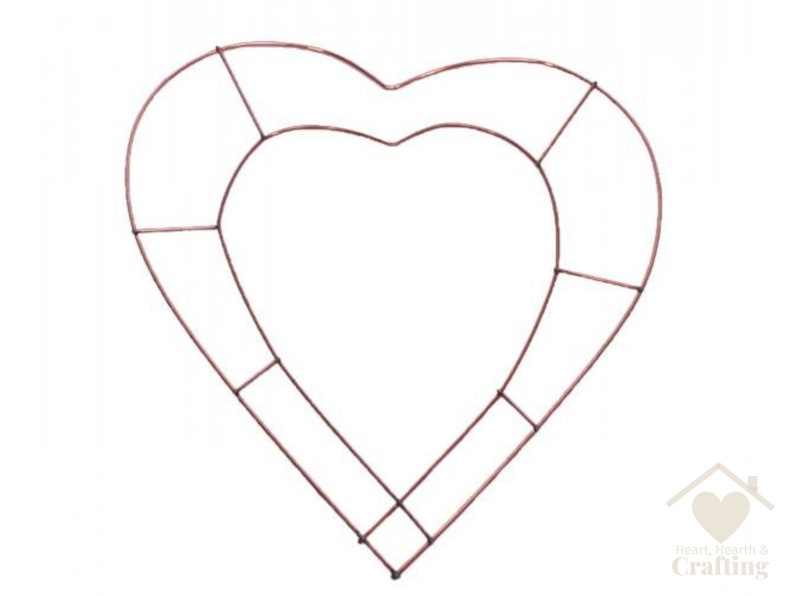 ---
If you don't have time to make your own this Rag Heart Wreath is availible ready made form my Etsy Shop.
---
I do hope this wreath making project inspires you to have a go at making your own handmade wreaths. Follow me on your favourite social media channel to see more craft projects like this.
---
Crafty Linky Parties
[Really Crafty Link Party] [Craftastic Monday Link Party] [All About Home Link Party] [Beautifully Made Link Party] [Share Your Style] [Creatively Crafty Link Party] [Link Up On the Edge] [Create, Bake, Grow & Gather Party] [Farmhouse Friday] [Handmade Monday] [Inspire Me Monday] [Dare to Share] [Saturday Sparks Link Party] [Wednesday Link Party] [Friday With Friends] [Home Matters Linky Party] [Funtastic Friday Link Party] [Spread The Kindness Link Up] [Encouraging Hearts & Home Blog Hop] [Creative Crafts Linky Party] [Party in Your PJs] [Wonderful Wednesday] [Karins Kottage Wednesday Linky Party] [Creative Muster] [Happiness Is Homemade] [183 Senior Salon]
---
Pin it Now, Craft it Later
Save this rag wreath craft project on your Pinterest board for later.
---
A Little Bit About Me . . .
Thank you so much for stopping by my corner little of the interweb. I'm Bridie, mum to two small humans, full time homemaker and full time craftaholic – which totally explains why I'm always short on time!
---
I've included links to my favourite retailers for the products I've used to make my crafts. Click on any of the product images and links for full details. If you decide to buy any of these products I may get a small percentage of what you spend. There's no cost to you at all.
---
---